Local 886 of the Canadian Union of public employees (CUPE) representing municipal employees of the Town of Grand Falls is dissatisfied with the slowness of the negotiations with the employer.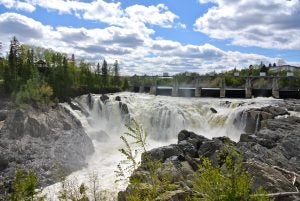 The Union is frustrated by the employer that insists on attacking the principle of seniority, basic element in any collective agreement. Notably, the employer wishes to exclude new workers hired on temporary contract of the collective agreement.
"Our demands are very reasonable and represent the current situations in the workplace. "I don't understand why the city won't move ', says Aldéo Cyr, president of the local and certified Manager of the water treatment.
The city representative said the Union that he wants to address not only by seniority, but wants to have full freedom to lay off municipal employees and have a free use the outsourcing of services.
"We had much better relations with the city before, but now, they want to even talk of contracting out and attack to seniority. These attacks come out of nowhere," says Aldéo Cyr.
In the face of intransigence on the part of the municipality, the Union made a request of an Ombudsman – an independent third party – in order to unblock the negotiating process.
"We hope to settle this summer – and I hope that the city will not coach until conciliation process", said Gérald Leblanc, Union of CUPE representative.
Local 886 CUPE represents 18 employees to the town of Grand Falls and operates including recreation, roads, public works and water treatment areas.