Fredericton – Recently, CUPE NB held a press conference demanding government to intervene so workers of Wisdom Manor, a specialized nursing home in Campbellton, receive 100% of the unpaid wages they were promised.
Last April, Social Development had promised to subsidize a pay increase for community care service workers, who are in a critically underpaid field. Hourly wage increases ranged from $0.25 for employees in adult group homes to $1.00 for those working in special care homes, retroactive to April 1, 2018. The new funding rate for special care homes included an additional 15% to cover mandatory employer charges.
"It's unacceptable that Wisdom Manor's owner, Mr. Marc Carrière, still refuses to pass along these publicly funded wage subsidies to his 25 front-line employees," decries Daniel Légère, CUPE NB President.
"Lisa Harris, the previous Social Development minister, had herself said these wages, funded and mandated by government, could not be withheld. Yet, this employer is withholding wages, in all impunity, for workers who are already at a poverty wage of $12 per hour.
CUPE NB calls on Social Development Minister Dorothy Sheppard and the new government to intervene and ensure wages are delivered for the 25 workers before Christmas.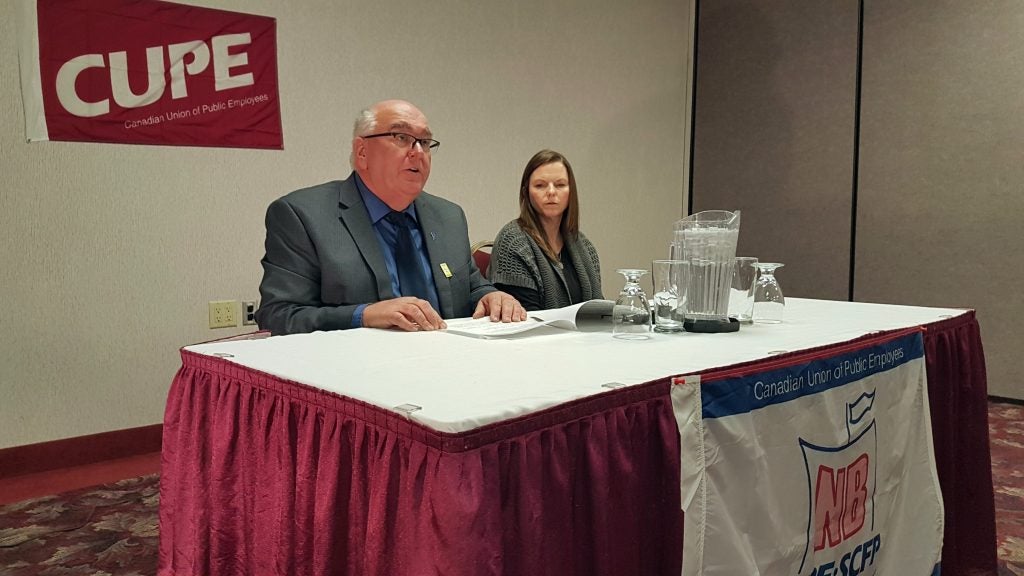 « With employers like Mr. Carrière, it's easy to understand why we need a public system for community care sector. It's been over 8 months now. This employer should face real consequences in keeping what is not rightfully his," said Laurie Anderson, President of the NB Community Service Unions.
The workers at Wisdom Manor are represented by CUPE local 5375. They are currently struggling to obtain a first collective agreement, as the employer remains to this day obstinate in avoiding talks.