May 4th, 2019 – Fredericton – This morning, at 10:30 am, the NB Council of Nursing Home Unions' (NBCNHU) bargaining team ended its occupation of the Social Development building in Fredericton with their members' support.
"After exactly 3 days and 3 nights inside the building, I can say our message has been heard and amplified by ordinary New Brunswickers who care for seniors and their caregivers," said Sharon Teare, President of the NBCNHU.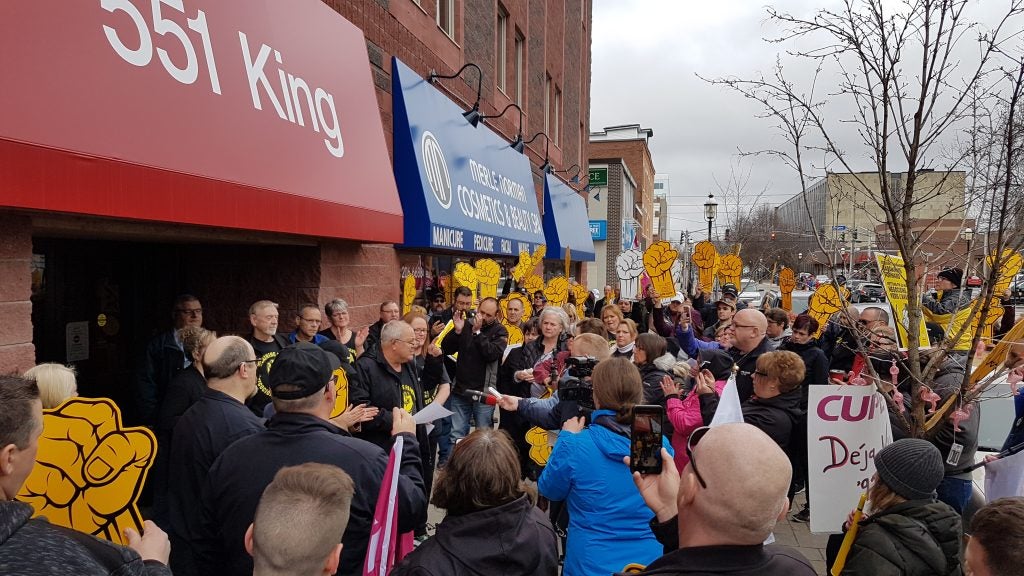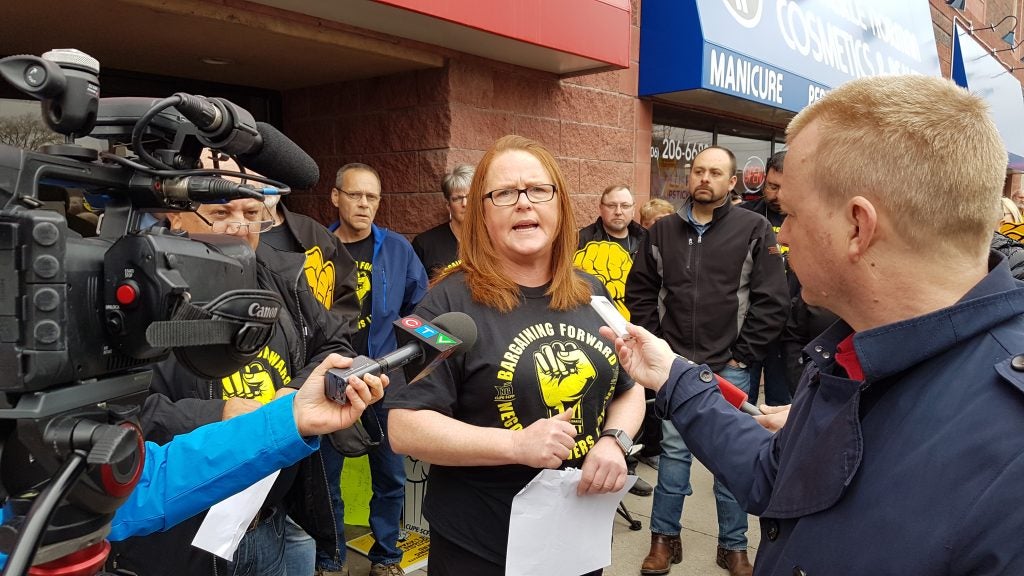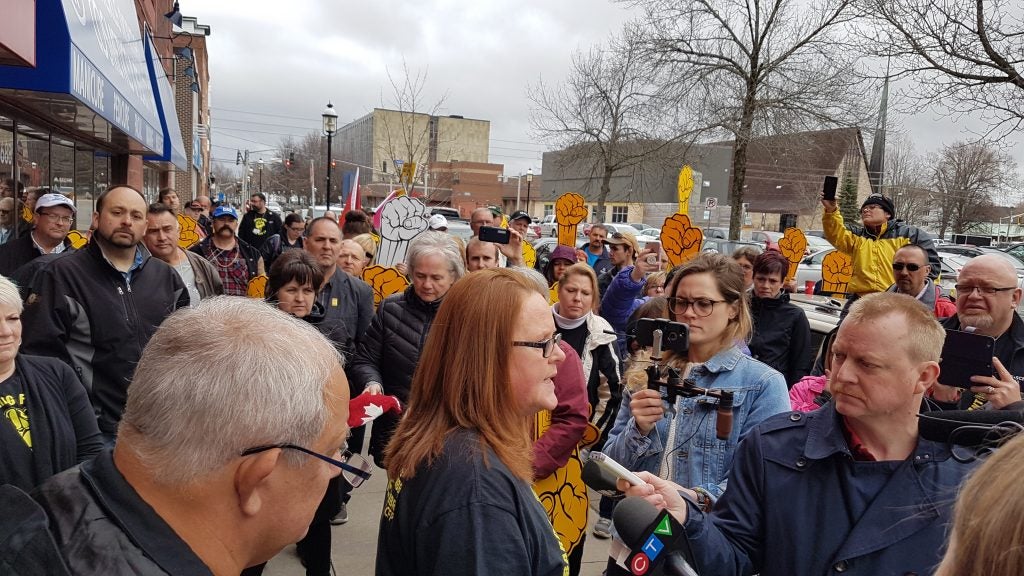 "I am saddened to see how Premier Higgs and Dorothy Shephard have taken pride in refusing something as simple as a phone call to us," said Teare "this is a matter of respect and decency."
Over the past three days, Higgs and Shephard have made their priorities clear. Nursing home workers have followed the Premier across the province to make themselves heard, and to beg him to reach out to the team. "The lack of respect shown to nursing home workers is astounding – the Conservatives prefer touring the province to fundraise for the next election rather than engage in meaningful discussion with elected union leadership", said Teare.
Nevertheless, the bargaining team has achieved securing bargaining dates for next week and Kris Austin has committed to meeting the bargaining team on Monday. The Union hopes he will support binding arbitration without restrictions after understanding the workers' point of view.
As workers' constitutional right to strike continues to be unjustly suspended, they are preparing for upcoming collective actions to keep pressure on the government to secure decent care for seniors.