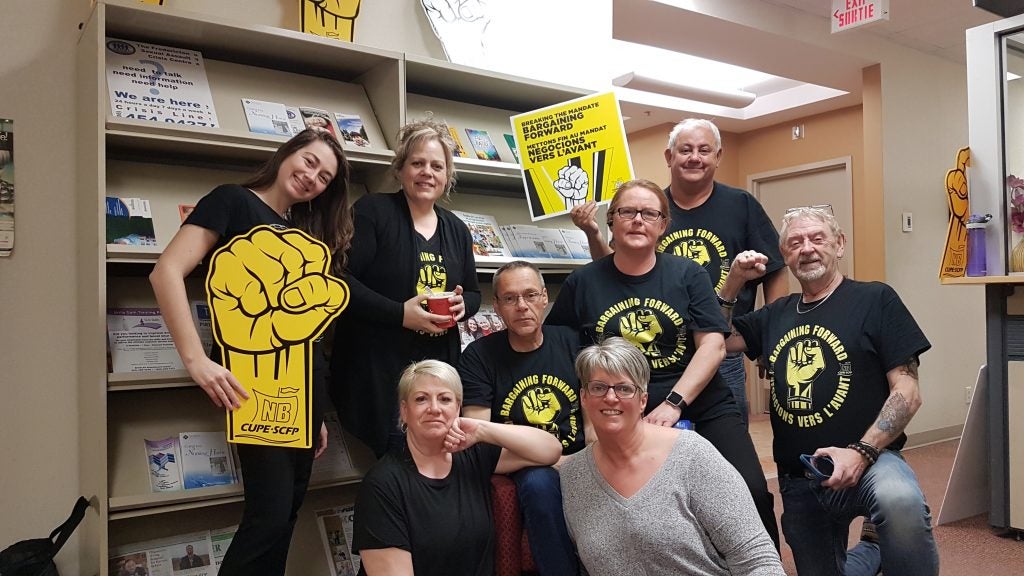 Fredericton, May 1st – As many celebrate May 1st, International Workers Day, the NB Council of Nursing Home Workers' bargaining team held a sit-in in the Fredericton Office of Social Development Minister Dorothy Shephard.
"The Bargaining team wants to talk to Minister Shephard, and get a commitment that she would produce the "enhanced offer" document she has talked about so much," said Sharon Teare, President of NBCNHU.
Since February 2019, the employer has only bargained for 128 minutes. And as of March 29th, CUPE is still waiting for a response from the employer on the Union's package.
"I fear she is not getting good information with what has happened at the table," said Teare. "This is why we are here, ready to stay as long as we can until Shephard shows-up, or security forces the Committee to leave," added Teare.
The Committee started their sit-in at 10 this morning and have been visited by media and over a hundred CUPE members expressing their solidarity.
Meanwhile, off-shift nursing home workers in all 46 nursing homes have held solidarity pickets in front of their workplace, to show their support for the Bargaining team.