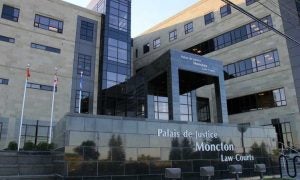 Justice DeWare rendered her decision on the judicial review of the New Brunswick Labour and Employment Board at the Court of Queen's Bench in Moncton. The Court validated the Commission's conclusion by ruling that the Essential Services in Nursing Homes Act is unconstitutional.
Consequently, it gives the government six months to amend this legislation to meet the requirements of Section 2 d) of the Canadian Charter of Rights and Freedoms, which guarantees freedom of association. For the time being, the interdiction to strike within a legal framework is maintained for workers in nursing homes.
"I am pleased to see that Justice DeWare has reiterated the Commission's judgment. However, the recruitment and retention crisis in nursing homes cannot wait 6 months. That is why we are asking the government to recall the Legislature immediately to amend the law in accordance with the expectations of the two tribunals that have ruled on the matter," said Sharon Teare, President of the NB Council of Nursing Home Unions.
To resolve the conflict, CUPE suggested using binding arbitration which most MLAs voted in favour. However, the government persists on binding arbitration with conditions and that breaks the very principle of this procedure, which must remain free and independent.
"We are asking the government to respect the will of workers and MLAs by initiating this process now so that we can finally resolve the crisis in our nursing homes," said Sharon Teare.