Bathurst– After a brief return to the bargaining table earlier this week, the City of Bathurst presented its full and final offer to CUPE Local 1282 members.
The bargaining team presented the employer's offer to its members, who voted by secret ballo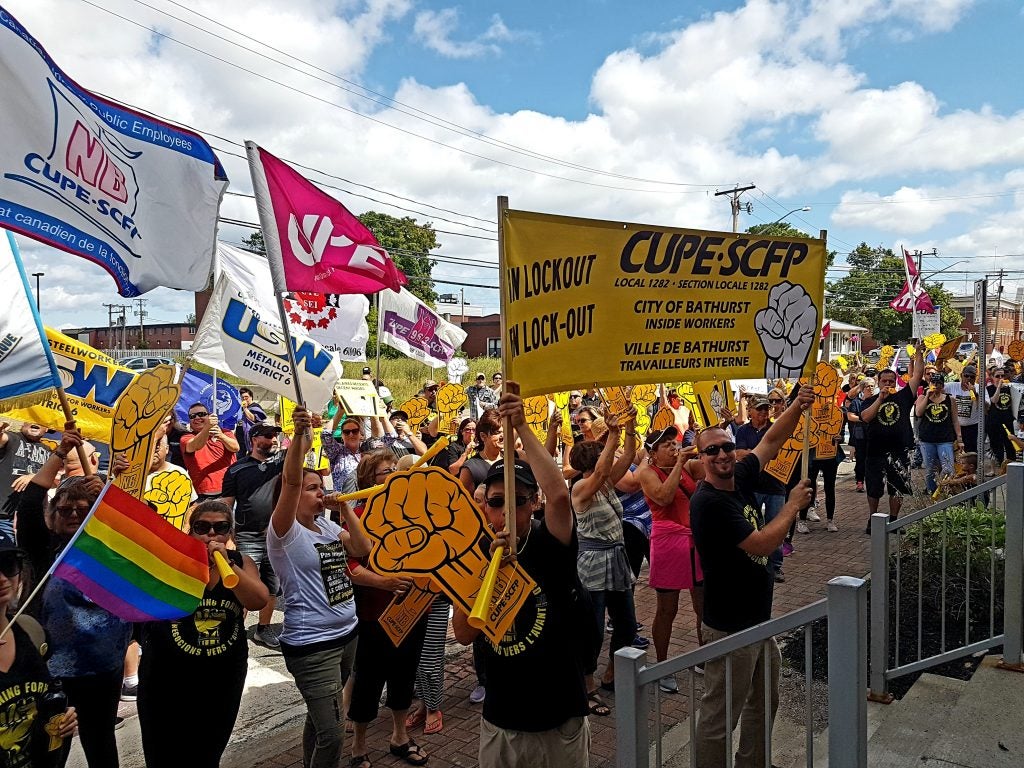 t for or against the employer's offer. Members overwhelmingly rejected (90%) the employer's offer.
"The key issue here is real wage increases.  Workers deserve fair adjustments that improve, not worsen, their real wages," says Guy Desilva, president of CUPE Local 1282.
CUPE found that between 2018 and 2019, the number of managers in the City of Bathurst increased from 27 to 35. "Meanwhile, city council gave themselves salary increases," DeSilva adds.
"Our members are united, and this sends a strong message to the employer. Bathurst has the capacity to pay fairly its front-line employees. It's a matter of prioritizing front line workers over management," said Desilva.
Local 1282 represents 22 administrative employees in the City of Bathurst. Their employer has been locked out since July 25th.