On October 3rd, the Department of Education and Early Childhood Development released a Green Paper titled "Succeeding at Home: A Green Paper on Education in New Brunswick". This 25-page document contains ideas and action items on how to reform the K-12 education model in New Brunswick.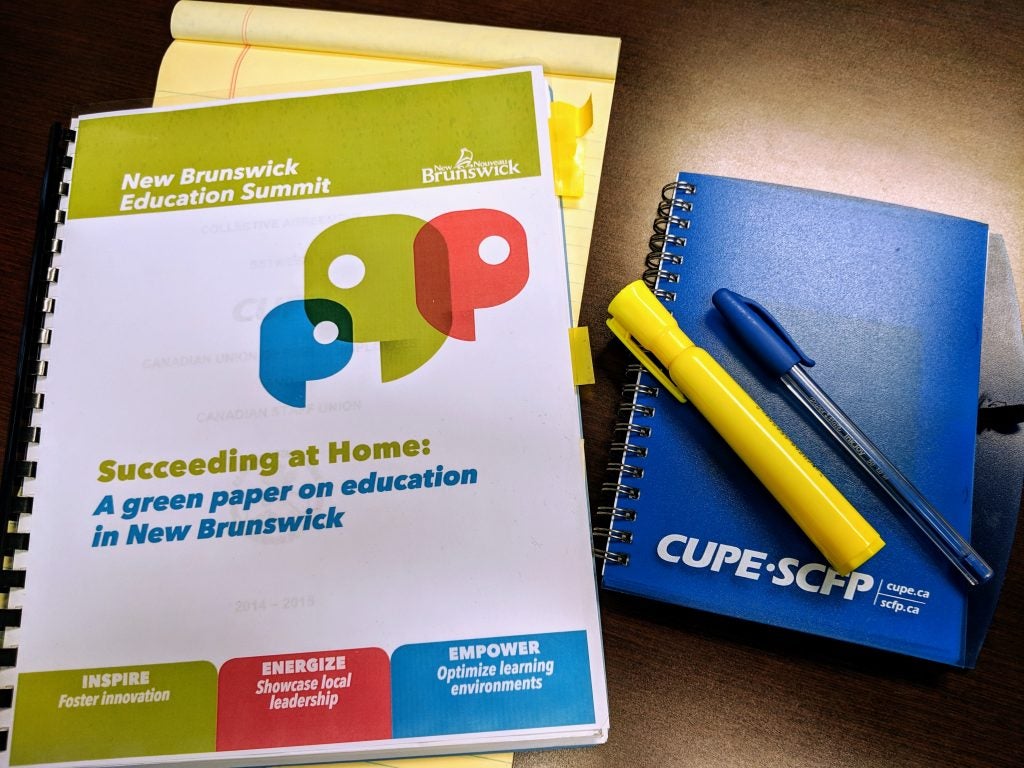 While CUPE believes our school system can always be improved, CUPE Local 2745  (representing educational assistants, library workers, secretarial and district clerical staff in the NB Education system) and CUPE Local 1253 (representing mainly custodial staff, maintenance workers and school bus drivers) are worried by many aspects of the document.
"Nowhere in this vision is there mention of educational staff other than the teachers and principals," deplored Iris Lloyd, president of CUPE Local 1253. The paper mentions phasing out age-based grade levels education and replace it with a competency-based approach.
"Any major pedagogical changes require coordination, serious planning and resources. Yet, there are no mentions of increased funding and/or training to implement the proposed "flexible learning environments" noted Theresa McAllister, President of CUPE Local 2745.
CUPE hopes the government understands the need to guarantee full-time, permanent EAs in all classrooms.  If government takes literacy seriously, they will reverse decades of cuts to libraries and restore library workers' hours to adequate levels.
"Improving our school systems requires resources and respect for the people who deliver front-line services. The role all school personnel play in education, from custodial staff to the principals, should not be snubbed," concluded Lloyd.