May 8 2020, Fredericton – On May 7, Prime Minister Trudeau announced a $4 Billion Wage Top-up program targeting essential service workers in every province. CUPE NB considers this cost-shared program, where the federal pays 75% of the costs, and provinces pay the remaining 25%, as a great program to improve wages in our public services.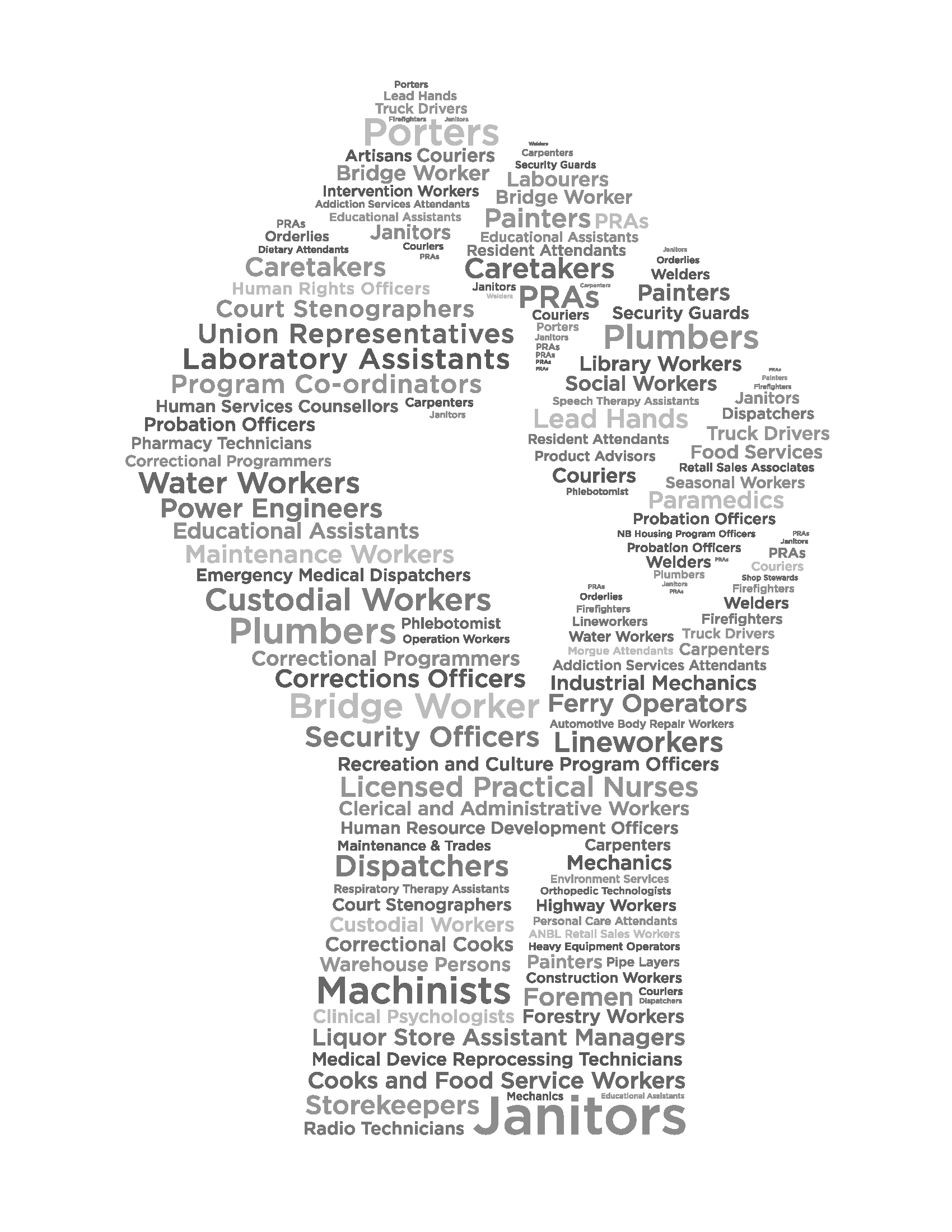 "As a healthcare worker myself, I am very pleased to hear this federal announcement. I hope the provincial government provides the increase to all workers in healthcare, long term care, community care, but also all essential front-line workers," said Norma Robinson, President of CUPE 1252, the NB Council of Hospital Unions.
Across Canada, front-line workers in the battle against COVID-19 are expecting a $4/hour wage recognition.
"Premier Higgs, with this program, you have a ready-made solution to solve the crisis in NB nursing homes," said Sharon Teare, President of the NB Council of Nursing Home Unions. "The $4 adjustment can help solve the recruitment and retention crisis that predates the pandemic. Let's work together to make it right, today," said Teare.
"Even before COVID-19, a real wage adjustment was long overdue in healthcare. Overstretched and overburdened staff like paramedics, LPNs, trade workers, PSWs, security guards and so many other classifications deserve this," said Norma Robinson.
CUPE NB launched the "Breaking the Mandate – Bargaining Forward" campaign 3 years ago to highlight the urgency to make real wage improvements for all workers. Too many have seen stagnant wages while the cost of living continues to rise. This has created widespread labour shortages in the public sector.
"I am hopeful. I think our Premier has the chance to "turn the page" and foster constructive government-worker relations," said CUPE NB President, Brien Watson. "Government has learned to trust workers as we rally to protect the health and safety of our communities. I believe this could be the start of a mutually beneficial cooperation," he added.
"The moment is right to fix long-term wage issues in NB. I hope the Premier shares my optimism and will also recognize how staff in corrections, community care sector, youth services, NB Liquor workers, transportation, social workers and so many others need to be included in this wage adjustment plan," concluded Watson.