Fredericton – CUPE NB adds its voice to community leaders, legislators, activists and organizations denouncing the provincial Government's inactions on the closure of Fredericton's Clinic 554.
"CUPE NB's position is clear: patients can't wait. Healthcare delayed is healthcare denied," said Brien Watson, President of CUPE NB.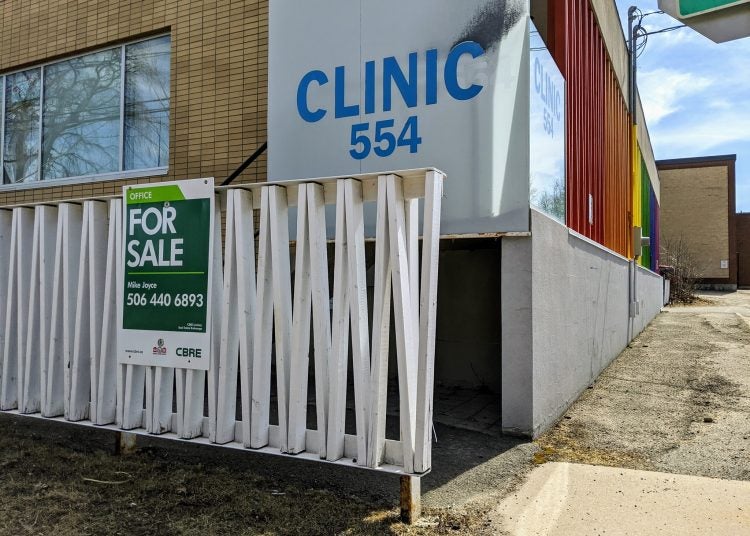 Clinic 554 is a doctor-run family practice clinic. Their work includes all scopes of medicine, from pediatrics to geriatrics with a focus on reproductive, trans, LGBTQ2+, addiction medicine and HIV care.
With recent reports that some 37,000 people are on the wait list for a family doctor, forcing the closure of this clinic only worsens the problem.  "Fund and reopen now, and work to make the clinic part of a greater public clinic and medication-delivery system, which NB desperately needs," said Watson.
"The Premier can fix this crisis with a stroke of his pen. Regulation 84-20, which prevents abortions from being covered by Medicare when performed outside hospitals, is forcing the closure of Clinic 554. It should be repealed immediately, through a simple Order-in-Council," said Watson.
With the closure of Clinic 554, abortion services will not be available in two the three largest cities in New Brunswick. There are only three hospitals in the province providing the service – 2 in Moncton, and 1 in Bathurst – far out of the reach of many women in need.
CUPE NB believes the province should set up a network of publicly run clinics, from walk-in clinics to more specialized care clinics, across the province. This would ease congestion in our emergency rooms and improve overall access to primary healthcare across the province. "A Medicare card should be all you need to get care when you step into a public clinic, from treating the common cold to getting an abortion," said Watson.
Until such a network is set up, the province has the legal obligation to provide accessible, adequate and affordable abortion access and LGBTQ2+-friendly care for all, and that requires Clinic 554.