June 2, 2022 – The NB Council of Nursing Home Unions (NBCNHU), representing more than 4,600 nursing home workers, held a press conference today. The Council announced it has initiated legal proceedings to enforce pension law and protect nursing home workers' pensions.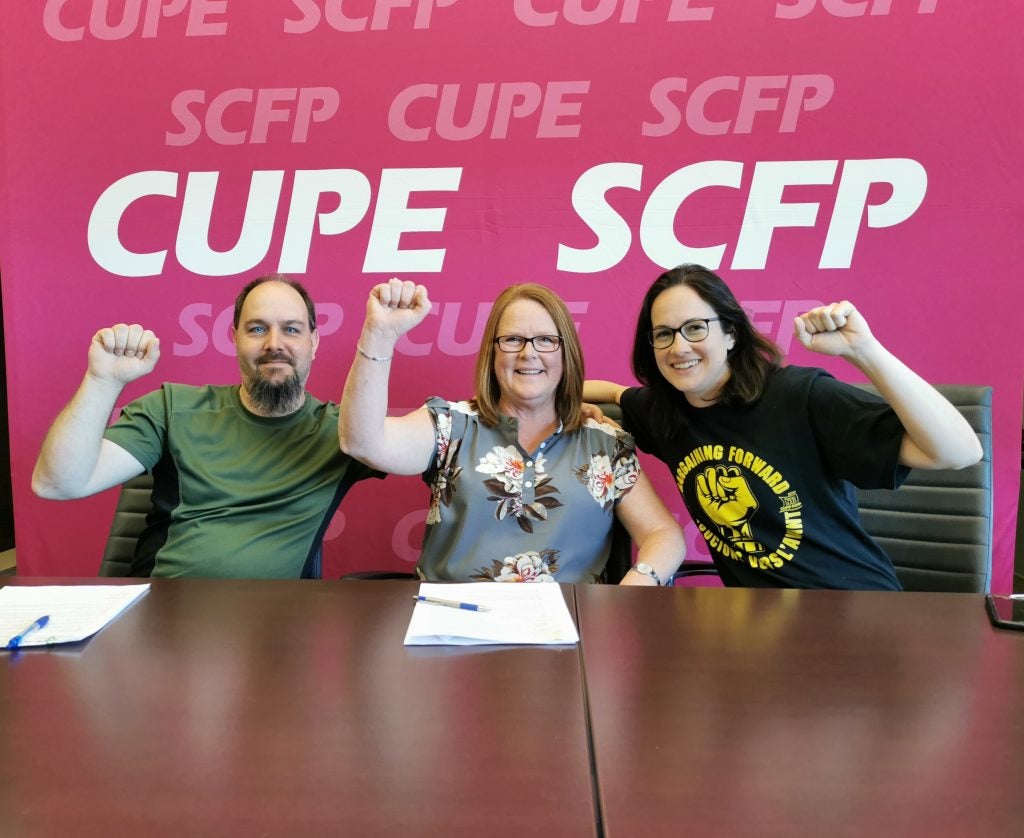 "As of this morning, CUPE filed a formal complaint to Angela Mazerolle, the NB Superintendent of Pensions, asking her to intervene as the province is deliberately underfunding nursing home workers' Defined Benefit Pension plan," said Sharon Teare, president of the NBCNHU.
"By refusing to allow adjustments in contribution levels from both our employers and plan members, the province is breaking its legal obligations to ensure a viable pension plan for over 4,500 workers and thousands of retirees," said Jason St-Onge, NBCNHU's 1st vice president.
In the 25-page legal complaint, the Council notes that the government has not done its basic due diligence over the years. The government ignored multiple calls by workers to adjust contribution levels, and now, the plan deficit has reached $112 million.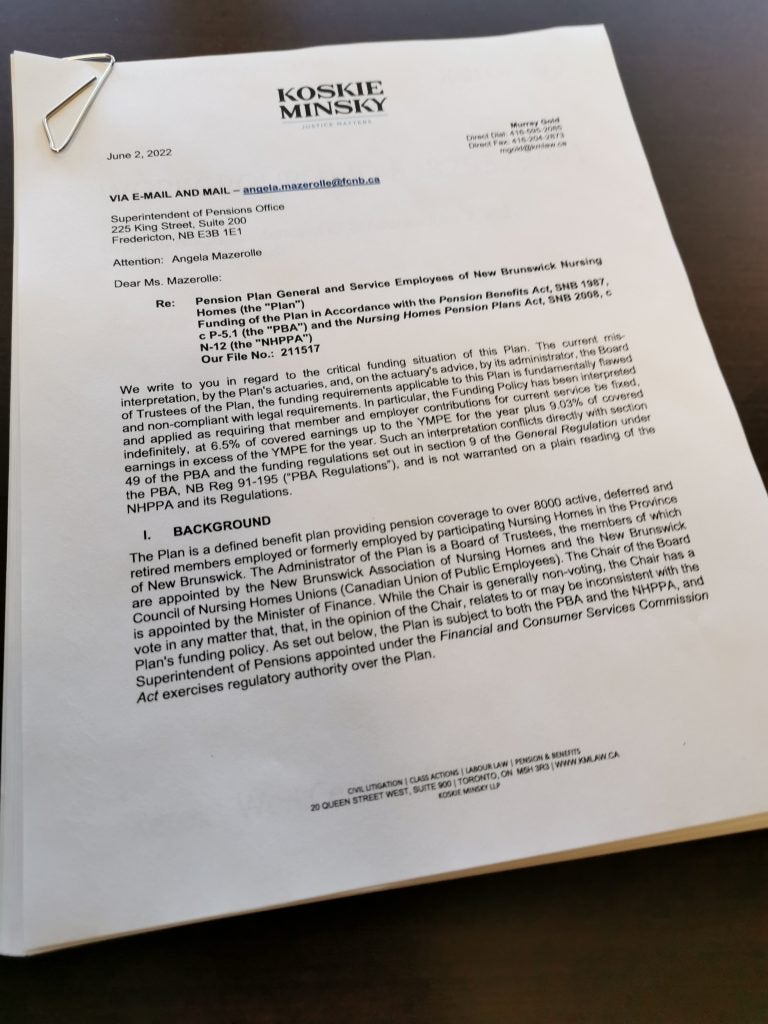 The Pension Benefit Act and the Nursing Home Pension Plans Act are clear: the pension plan must be fully funded or on the path to being fully funded so that promised benefits can be kept. "They can't contribute less than the cost of what is being promised to nursing home workers, and they can't ignore deficits and allow them to grow larger," said Emily Niles, CUPE's pension researcher. "The Superintendent must intervene" added Niles.
The NBCNHU pension plan pays out on average $7,300 per year to each retiree.  "It is a very modest pension, and it should be improved, not attacked and undermined by this government who claims it "cares" for its front-line workers," said St-Onge.
"The Higgs government is manufacturing a pension crisis in nursing homes to justify benefit cuts, so we are taking legal action to defend our members. Workers will not stand idly by while their pension plan deteriorates," concluded Teare.
ml/COPE491