Your union wants to hear from you. We are collecting frontline stories, and we want your testimonial to expose the shocking conditions in which our members work and New Brunswickers receive services.
Fill out the short survey here.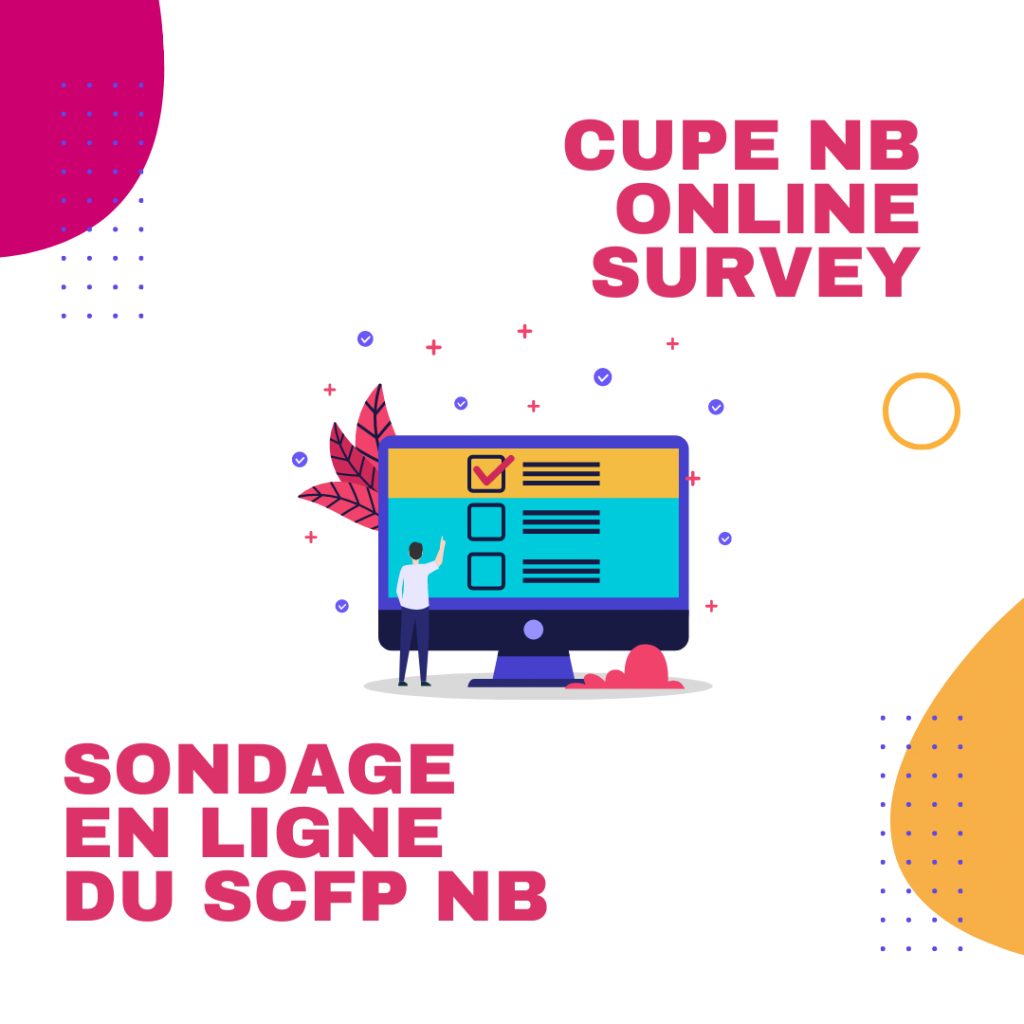 Alarming stories from members across the province, across all sectors, are coming in. We have stories of members working short-staffed, not taking their breaks, being denied vacation, or experiencing violence. With your story, we will have a more complete picture of the situation, in all regions, and in multiple classifications. This will be crucial to help us educate and compel the public, government, and our employers to act on the urgent need to improve our working conditions.