When:
April 28, 2023 @ 6:00 pm – April 30, 2023 @ 12:00 pm
2023-04-28T18:00:00-03:00
2023-04-30T12:00:00-03:00
Where:
Crowne Plaza Hotel
1005 Main Street
Moncton
NB E1C 1G9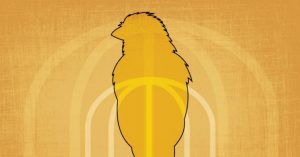 In March 2020, the world was turned upside down when our provinces went into lockdown. CUPE members continued to work under extreme conditions and under increased stress dealing with the pandemic and the worsening staffing issues since.
This conference will cover topics such as harassment, bullying, workplace violence, resilience, and mental health. The conference agenda will be sent later to those who register. The cost of the conference will be $100.00 per member.  Space is limited to 200 and is on a first come first serve basis.
ACCOMMODATIONS: We have a special rate negotiated with the Crowne Plaza for $149 a night, this rate expires on Tuesday, March 28, 2023! To reserve a room electronically please use this link: CUPE NB-PEI Health
To make individual reservations by phone call 1-866-854-4656 or (506) 854-6340 (Hotel Direct). The block code is RPA. This conference will be following CUPE's COVID Policy in place at the time of the conference.
REGISTER HERE – INSCRIVEZ VOUS: [contact-form-7 404 "Not Found"]
Conférence santé et sécurité 2023
Débutant en soirée jusqu'au 30 avril à midi. Crowne Plaza, Moncton (N.-B.)
En mars 2020, le monde a été bouleversé lorsque nos provinces sont entrées en confinement. Les membres du SCFP ont continué de travailler dans des conditions extrêmes et sous un stress accru en raison de la pandémie et de l'aggravation des problèmes de dotation depuis.
Cette conférence couvrira des sujets tels que le harcèlement, l'intimidation, la violence en milieu de travail, la résilience et la santé mentale. Le programme sera envoyé à ceux qui s'inscrivent.
Le coût de la conférence sera de 100,00$ par membre. Le nombre de places est limité à 200 – premier arrivé, premier servi.
LOGEMENT: Nous avons négocié un tarif spécial avec le Crowne Plaza pour 149$ la nuit, ce tarif expire le mardi 28 mars 2023! Pour réserver une chambre par voie électronique, veuillez utiliser ce lien CUPE NB-PEI Health . Pour faire des réservations individuelles par téléphone, composez le 1-866-854-4656 ou le (506) 854-6340 (Hôtel Direct). Le code du bloc est RPA.
Cette conférence suivra la politique COVID du SCFP en vigueur au moment de la conférence.
INSCRIVEZ VOUS: [contact-form-7 404 "Not Found"]